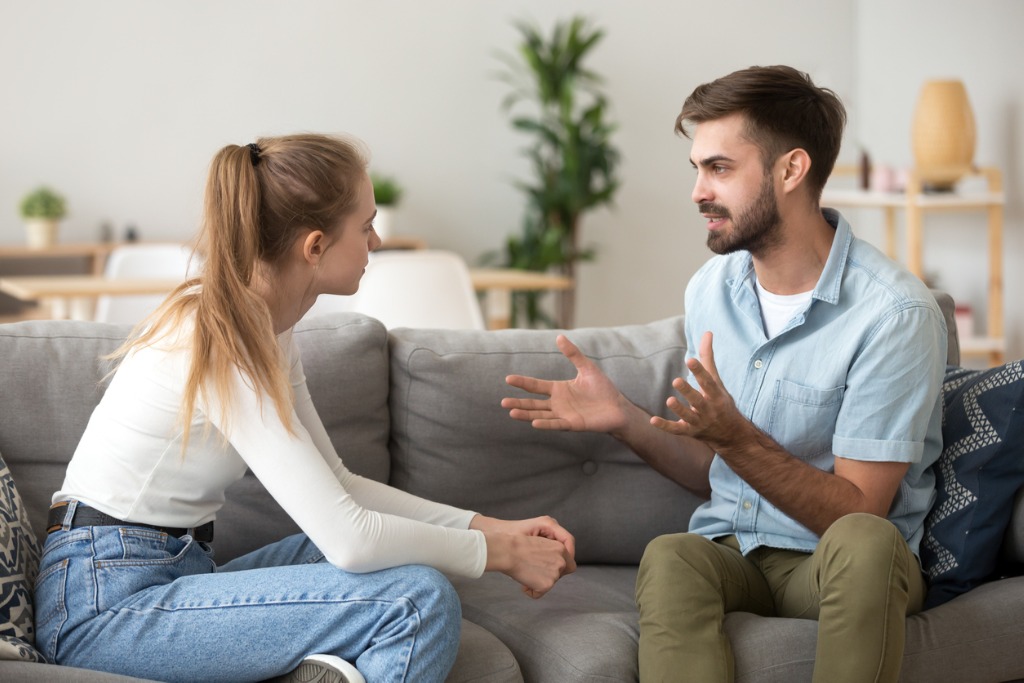 Societal gender roles have done a great deal of damage to the way we perceive ourselves and the way we interact with others. Both men and women are repeatedly forced into roles and told that the parts they play are "natural" and "meant to be." This simply isn't true. Until we expand our perspective to be compassionate, understanding, and inclusive, we will continue to repeat toxic patterns and perpetuate these stifling societal norms.
Nice Guys Can't Say No
Nice Guys consistently fall into this category of people who feel like they must act a certain way. They allow themselves to be minimized in order to keep others happy and prevent them from leaving. This fear of failure or abandonment is crippling, coming from years trying to ignore their truth and authenticity in order please others. They swim in these societal labels, measuring themselves against toxic and unauthentic labels, leaving them angry, unfulfilled, and resentful as they watch true intimacy fall from their grasp. This comes from an inability to set boundaries. It comes from not being able to say no.
Developing Boundaries
Nice Guys often have never learned to set boundaries because using the word no comes with the potential consequence of losing people. But it's an important step to beating the Nice Guy Syndrome and living a fulfilling life. But it's not easy. According to Ash Alves, "It might be awkward for you to express your boundaries if you're not used to communicating your needs. You can survive the awkward phase." This means that we are responsible for our own decisions and to communicate our own needs. And it can be hard at the start. Because of societal dictates, cultural dictates, and family culture, you may not have grown up expressing these needs, learning that it's better to be polite or put others first. But setting boundaries is not selfishness, it's love. It's truth. It's honesty and intimacy. And it's worth it to stand up to and speak your truth. Only then will you get what you really want. Only then will you be authentically you.
More than this, you must maintain these boundaries. "When someone oversteps your boundaries, they're letting you know that what you want doesn't matter." -Phil Good.
Not all of us grew up with admirable role models that could teach us how to love ourselves, and to expect proper treatment from others. When we choose not to stand tall and refuse unfair and abusive treatment, we allow people to be horribly, unethically demanding. What you allow is what will continue. What you put out in the world, you'll gt back. Only you can communicate what you need. Know your priorities and your goals, and make sure the environment you have created around yourself supports these.
Stop the Cycle
When we discuss setting boundaries, it is often portrayed as weakness in light of toxic masculinity. Even men who are raised to be respectful of the boundaries that women set are often not taking the time to set their own. It is not emasculating to know what you want. Know your limits and get used to saying no. It is not weakness. It is not selfishness. It is being a valuable human being who knows your worth and won't accept anything less than what you deserve.