Does this sound like you?
"There's so much information out there and a lot of noise. So many movements, so much anger. How do I choose what is the right path to follow?"
"I want to meet and connect with like-minded who can to keep me accountable on my path to becoming an integrated man."
"I want to discover my passion in life."
"I would like to become an integrated man, and breakaway from unhealthy patterns that have kept me stuck my whole life."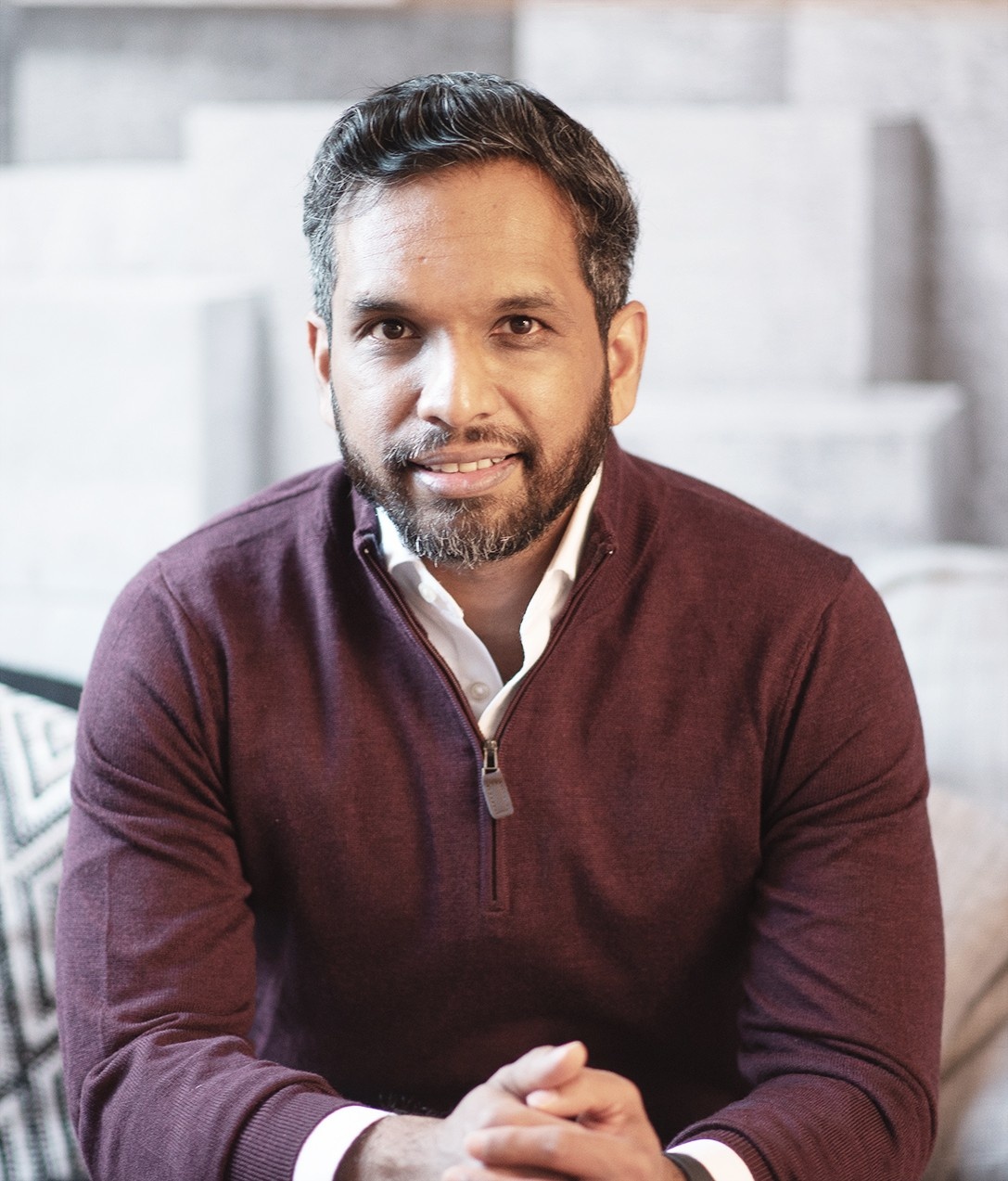 Adeel George
In this day and age where we live in a fragmented world, bent on creating divisions amongst men, what we need is for men to bond over the shared vision of finding their purpose and passion in life and changing the world.
I created the Integrated Men Community for men to provide support as we challenge and inspire each other to beat societal norms and views of masculinity and create authentic, happy lives full of communication, vulnerability, and connection.
As the Creator of Integrated Men Community, I have helped over 1000 men make the necessary changes to turn their lives and relationships around.
Every week we hear about men taking great strides despite internal resistance. I see men of all ages choose to join this movement of becoming authentic men that live better for themselves and their families.
While I can't change every man's life, I have a goal of helping 10,000 men change their lives and relationships.
I invite you to join us in making this world a better place, by starting with ourselves.
What To Expect From The Community?
Members of the Community get perks that aren't available anywhere else. The collective of Integrated Men is always willing to share valuable knowledge and resources to help you make better decisions and take advantage of opportunities to improve your life for the better.
Here's a snapshot of
what you'll get from membership. (Invite only option)
Weekly check ins
Weekly check-ins are a great way to get continuous feedback from the group and learn to open yourself to be vulnerable in a safe environment. We have a minimum of 48 weeks where we meet regularly. This is in addition to other events, meetings and workshops throughout the year.
Casual Meets
There are casual meetings outside our main weekly meeting to get to know members of the community on a deeper level. This is a great way to build and grow what Dr. Glover calls consciously co-created reciprocal systems.
Note: Scheduled in-person meetings are only available in Salt Lake area at the moment. Our members in various cities do connect and get together for informal gatherings using the community app.
Reading Recommendations
During our weekly meetings and through our online community, you will get access to reading recommendations that would allow you to help develop better thought patterns.
1:1 Coaching (New)
Mentorship and coaching program with one of our Integrated Men coaches available starting June 20th, 2022.
Details: Six 1:1 coaching sessions with the annual membership coaching plan.
Boundaries
An important aspect of becoming an integrated man is learning to set healthy boundaries. This is a topic that comes up frequently and it is a skill that takes a lot of time and practice. The community provides a safe place to learn to set healthy boundaries so you can go practice in the world.
Accountability and Responsibility
There is no change and growth without accountability. The integrated men take full responsibility for their lives and their actions. We strive to create a culture of accountability to bring about change we like to see in ourselves.
Workshops
Frequent workshops that help you deep-dive into special topics, make changes, and progress in life. Work in a small group setting to unpack what's holding you back and develop tools to integrate all aspects of your life.
Notes from our Weekly Meetings (Members Only)
Our weekly (weeknight) meetings are comprised of two parts. A healthy and fun discussion follows the check ins. The presentation slides from the night meetings are available for review online.
Note: Meetings notes are only available to Members, Access Pass holders can request individual meeting notes or request an upgrade to Membership (membership to Integrated Men is available at the discretion of Integrated Men leadership team.)
What our members are saying
While it's no substitution for a good therapy session, therapy tends to be more expensive. And generally doesn't encourage you to stop being a nice guy. Also – it's not at all like group therapy. Instead, you'll find a great group of guys encouraging each other to go for what they want, teaching methods to avoid toxic patterns of manipulation, and learning how to overcome personal shame and anxiety. So come join us and learn how to stop being a nice guy without also being an asshole.

Scott – May 2019
Great place to share and learn from others while on your journey of personal growth. This group has helped me through difficult times, and I've made a lot of great friends along the way. Adeel has put a lot of effort in making the group beneficial for everyone, each week focusing in on a different topic that helps drive the personal growth of the attendees. If you are taking the time to read this chances are high that this group is for you.

David – Feb 2018
I gotta' say, it is good. i very much liked the direction the 'check-in' leader gave the individuals in the group. and the conversations w/in the larger group are interesting & instructive as we attempt to recover from being nice guys.

Alex – Nov 2015
This group is a lifesaver to guys who are habitually Anxious to Please others.

Mark – Feb 2015
A group for men who want to improve their lives professionally, socially, romantically, etc. People looking for pickup tips and tricks, this is not for you. This group is about being authentic to yourself and others, not learning how to manipulate women into liking you for an act you learned.

Peter – Jan 2019
Get smarter, make faster progress,
and avoid common mistakes.
There are lots of ways you can cut years off the learning curve and put yourself in a position to succeed.
One way is through reading — and integrated men is devoted to helping you through the process of self-education.
But there's another important, sometimes underestimated approach: shortening the path to wisdom by connecting to other like-minded people.
You must learn from those who have already completed the mazes you're interested in running. If you don't, you're wasting a lot of time and effort.
We've made that journey easier for you with the Integrated Men Learning Community.
Things to know before you consider
joining the community
People who benefit from the community are regular members to make an active effort to make a change in their lives. This is a high accountability community and it requires a high level of commitment from all involved. As such, it is advised prospective members to first determine if they have time, space and financial resources in place to take on such an undertaking.
"Breaking free from the Nice Guy Syndrome involves a radical change in perspective and behavior. Trying to do it halfway will only result in needless suffering."
Dr. Robert Glover
Member Success Story
I had been stuck in the same job and position for years and couldn't make any headway in my life. This was also impacting my relationships as I felt I was not fulfilling my full potential in life. With the encouragement and feedback I received from men in the support community, I was able to negotiate a pay raise and a promotion. I am also making progress in my personal relationships as I now have better tools to communicate with my spouse and my kids.
Community Web Access
Stay connected with other members throughout the week for continued support and guidance, or just to share your learnings, via the web and mobile app.
Come Join Us
Join us to get access to a community of smart, driven people on a dedicated member forum, with channels open for discussing men's work, accountability, reading suggestions, opportunities to attend member gatherings, and other topics of interest. It's a community of like-minded people just like you. Discuss topics, and bounce off ideas with men who are on a shared journey of personal development.
Apply Now to join our community
This will allow us to assess your situation and determine if this community is the best fit for you.
Next Steps
Once you have completed this application, we will invite you to join our community.
The sooner you complete the application, the sooner we can get you started on your journey to becoming an Integrated Male.
Commonly asked questions
Can I get a free trial?
Due to the nature of our work and people being vulnerable and open about their struggles, I cannot offer a trial of any sort. I believe that a small fee ensures that those who attend maintain the sanctity of the safe space I provide and show their commitment to change. Besides, the feedback you get, if you are willing to be honest about your struggles, comes out more effective than traditional therapy, provided you are willing to put in the work to make the necessary changes in your life. A loving community of men will embrace you, but we will also challenge your self-limiting beliefs.
I have run this community for almost a decade and have seen hundreds of Nice Guys come and go. People who attend free meetings have no incentive to take action; I want to work with men who take responsibility of their lives and take action. The goal is to help men integrate into their higher masculine. I have seen men sit and complain about their situations, their relationships and the jobs that they are unhappy about but never take any action. This is because they had a free place to vent and content being in their lower feminine. This community is about taking action. While we empathize with you, we would also expect you to take action.
In the words of Dr. Glover: The masculine is validated internally through action.
Where are the meetings held?
Our meetings are held on Tuesday nights (a minimum of 48 weeks a year). We meet online once a week and also in small private groups. We usually have an average of 15 people attending the weeknight meetings.
What should I know about the meetings?
We are a welcoming community, and over the course of your time as part of the community, you will get to know people intimately.
At your first meeting, be prepared to share a little bit about yourself as an introduction.
We begin with check-ins for the first half of the meeting. We split into groups of about 6 – 8 (via zoom rooms) and talk about what's going on in our lives and get feedback from other community members. As a new member, we highly encourage you to share your story with us. People who get the most out of these meetings are the ones who are willing to get feedback on their situations and take action. Small steps make a big difference over time.
Check-ins are followed by the discussion and presentation of the night, and all members are encouraged to participate. After the discussion, you are free to hang around and get additional feedback from some long-standing group members.
What kind of people attend these meetings?
People just like you, from all walks of life, attend these meetings.
We have business owners, doctors, engineers, teachers, lawyers, pilots, and sometimes even therapists attend these meetings. These people are no different than you, and they can empathize with your struggles. You get a community of smart people committed to self-improvement who know what you are going through and are at different stages of their lives.
How to Get Accepted Into the Community
Quick steps to become part of our community:
1

Complete Quiz

(Time to completion: 7 mins)

Complete the Integrated Men quiz to understand how you fare in life and relationships.

2

Complete Application form

(Time to completion: 10 mins)

Complete the Application form, which helps us determine if this community is a good fit for you.

3

Attend a FREE Webinar (Optional)

(Time to completion: 45 mins)

Attend an optional FREE webinar to learn more.

4

Sign up for an Access Pass

(Time to completion: 10 mins)

Three options available

5

Read and agree to Community Standards

(Time to completion: 5 mins)
You're all set!
Welcome to the Community