Q&A with jill Coil
A family law attorney
December 7, 2021 6:00 PM, MT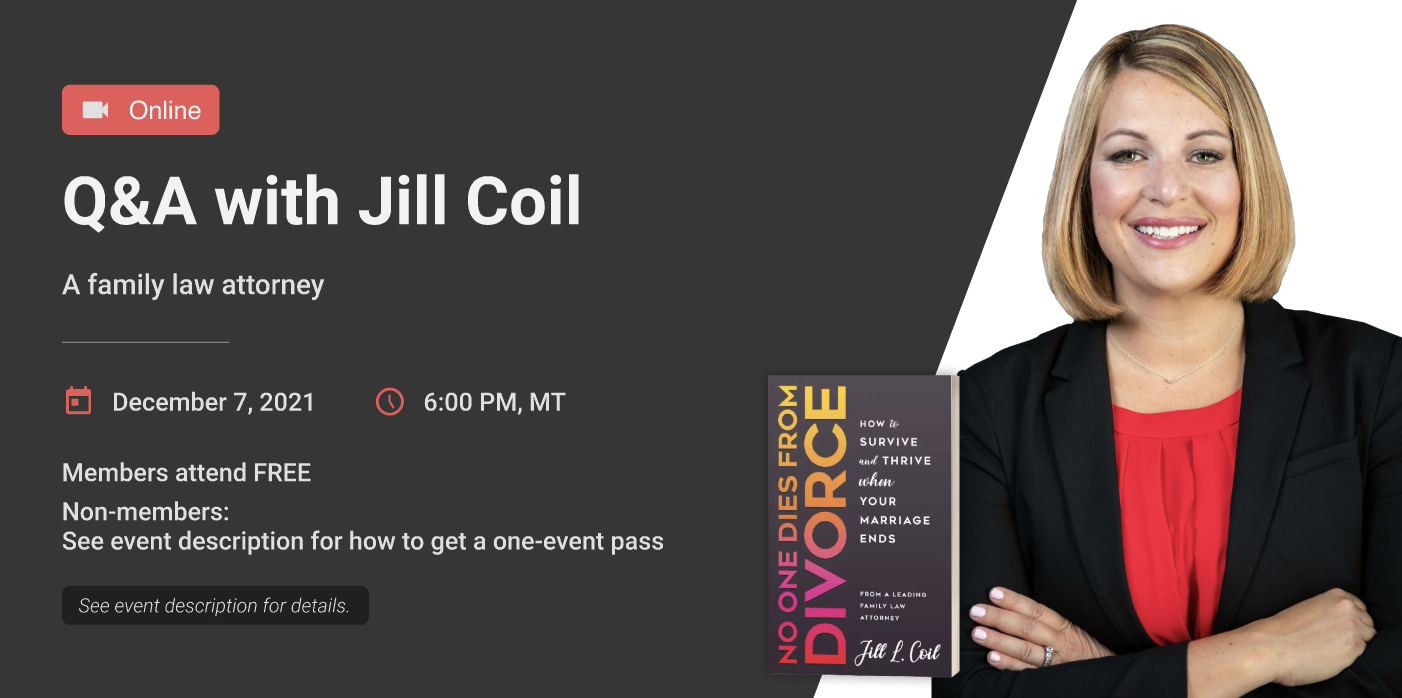 Integrated Men is proud to present a conversation with Jill Coil.
Jill Coil is a premier family law attorney.
She is a great advocate for fathers' rights.
She has helped a variety of men from our community with their legal matters.
Jill Coil will be joining us this week to discuss anything and everything a man needs to know to protect themselves when getting married, divorced or involved in any sort of legal family matter.
She is going to answer questions about property rights, alimony, and the current state of affairs when it comes to custody agreements.
Jill L. Coil, Esq., is a divorce attorney licensed in both Texas and Utah.
She has created and grown one of the largest family law firms in the state of Utah, CoilLaw.
She has spent the last decade recognizing the support needed for people going through a divorce and studying the best ways to do that, which is why she wrote and released her book, "No One Dies from Divorce: How to Survive and Thrive When Your Marriage Ends".
Passionate about law and closing the access to justice gap, Jill also founded the legal tech company, SimpleEnding (coming January 2022), which provides an alternative route to creating quality divorce documents without needing to retain an attorney.
Event Pass ($5) for Non-Members: See form below to sign up
Join us this week at Integrated Men.
Not a member yet, apply here: https://apply.integratedmen.net/join
Here is a discount code for anyone who wishes to buy her book from Amazon Claim Code 25% off = 29CMMDBM
Link to Jill's book.
No One Dies from Divorce: How to Survive and Thrive When Your Marriage Ends https://amzn.to/3n8y6Uw